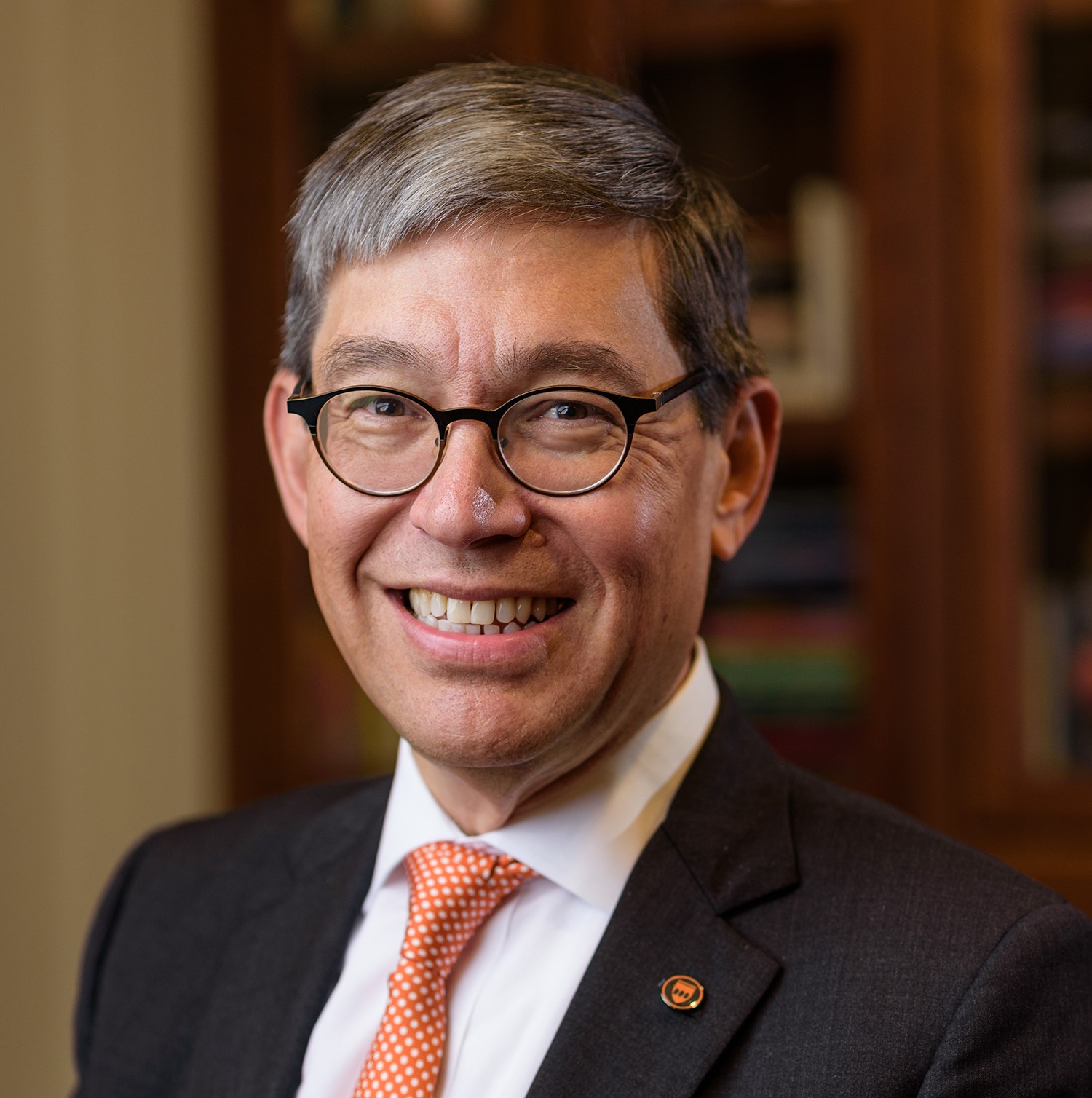 WILLIAM M. TSUTSUI
Edwin O. Reischauer Distinguished Professor of Japanese Studies

William Tsutsui is a specialist in the economic, environmental, and cultural history of modern Japan. Educated at Harvard, Oxford, and Princeton Universities, he is the author or editor of eight books, including Manufacturing Ideology: Scientific Management in Twentieth-Century Japan, Banking Policy in Japan, and Japanese Popular Culture and Globalization. His 2004 book Godzilla on My Mind: Fifty Years of the King of Monsters was called a "cult classic" by the New York Times and a Japanese translation was published by Chūkō sōsho. He has received Fulbright, ACLS, and Marshall Fellowships, and was awarded the John Whitney Hall Prize of the Association for Asian Studies in 2000 and the William Rockhill Nelson Prize for Non-Fiction in 2005. He currently serves on the boards of directors of the Association for Asian Studies, the US-Japan Council, and the Federation of State Humanities Councils, and was appointed to the Japan-United States Friendship Commission in 2020.

Professor Tsutsui taught for seventeen years at the University of Kansas before becoming Dean of Dedman College of Humanities and Sciences at Southern Methodist University in 2010. From 2014 to 2019 he served as President of Hendrix College in Conway, Arkansas, where he is currently Professor Emeritus of History. His ongoing research focuses on the environmental and business history of the Japanese fishing industry and on Japanese popular culture.