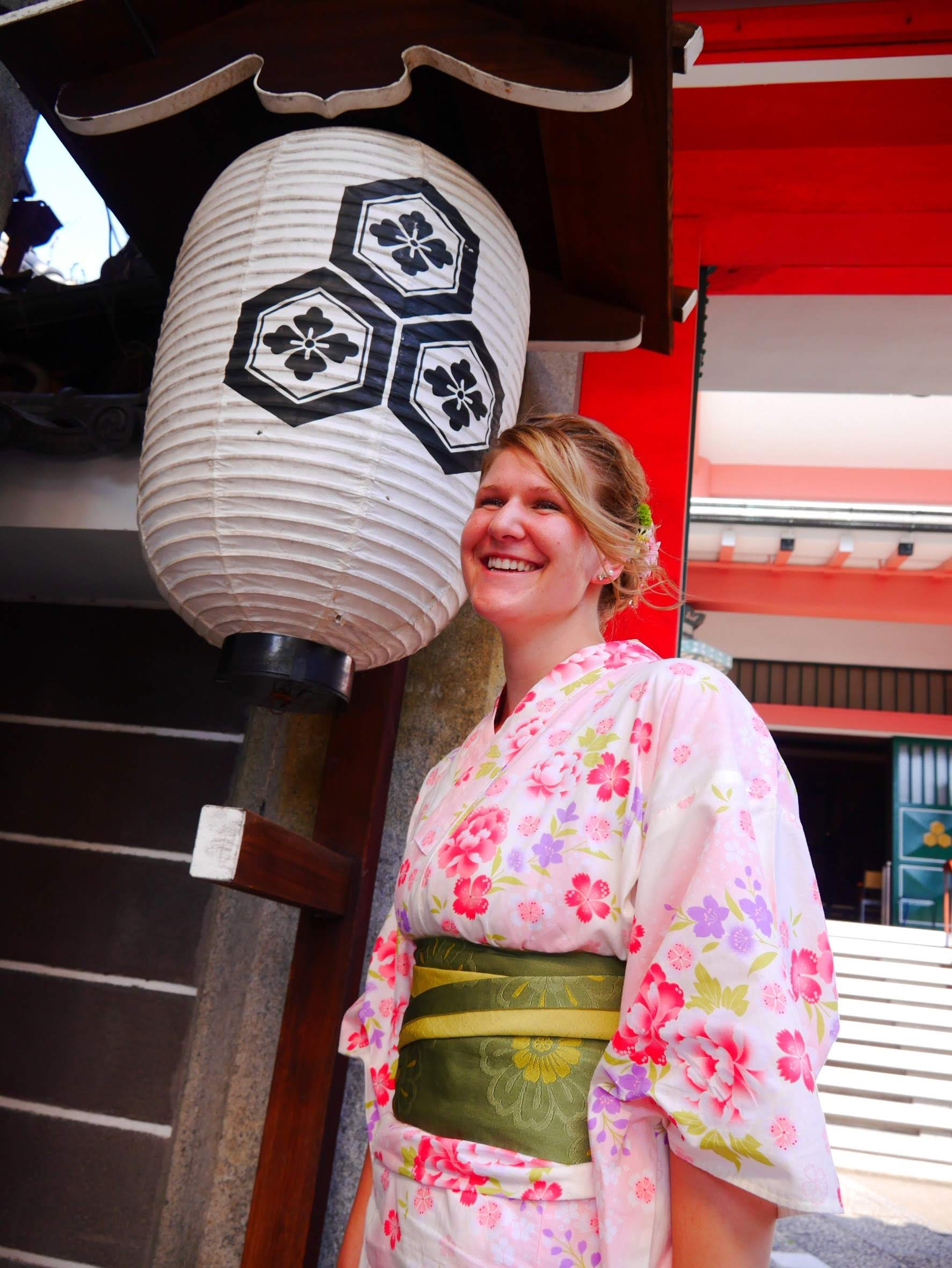 Class: 2019
House: Winthrop
Concentration: Cognitive Neuroscience and Evolutionary Psychology
Hometown: Sacramento, CA
Favorite Japanese Food: Okonomiyaki and takoyaki
Before Harvard? I wanted to study abroad when I was in high school, but I didn't care where I went as long as I could train in swimming. I was put in touch with a coach in Japan, who was enthusiastic about having me join his team. So off I went to Yokohama! Honestly, I didn't know how it was going to work out, especially when I didn't know the language, but I ended up having a wonderful time with the team and my host family.
How did that trip influence you when you came to Harvard? That experience made me want to go back to Japan, but as a varsity athlete on the pre-med track, I was actually worried about my chances to do so. When I became a third-year, I realized I had only one summer left. I knew I would regret it later if I didn't go to Japan while I was at Harvard, so I planned out a summer centered around my academic interest in medicine and mental health, in Japan.
Through the connections of my current Harvard principal investigator, Professor Jill Hooley, I was able to self-arrange a research internship in the lab of Professor Toshi Furukawa at the Graduate School of Medicine, Kyoto University. And luckily, thanks to the connection I made and maintained with the coach in Yokohama, I was able to join a swimming club in Kyoto as well.
What was your high point of that summer? Professor Furukawa arranged a 10-day trip to Tokyo for me to shadow doctors and researchers at the National Cancer Center. I was truly inspired by the people at NCC who were passionate about their work, and my interaction with them changed the trajectory of what I want to do in the future
Listen to Claire's Experience in Japan: