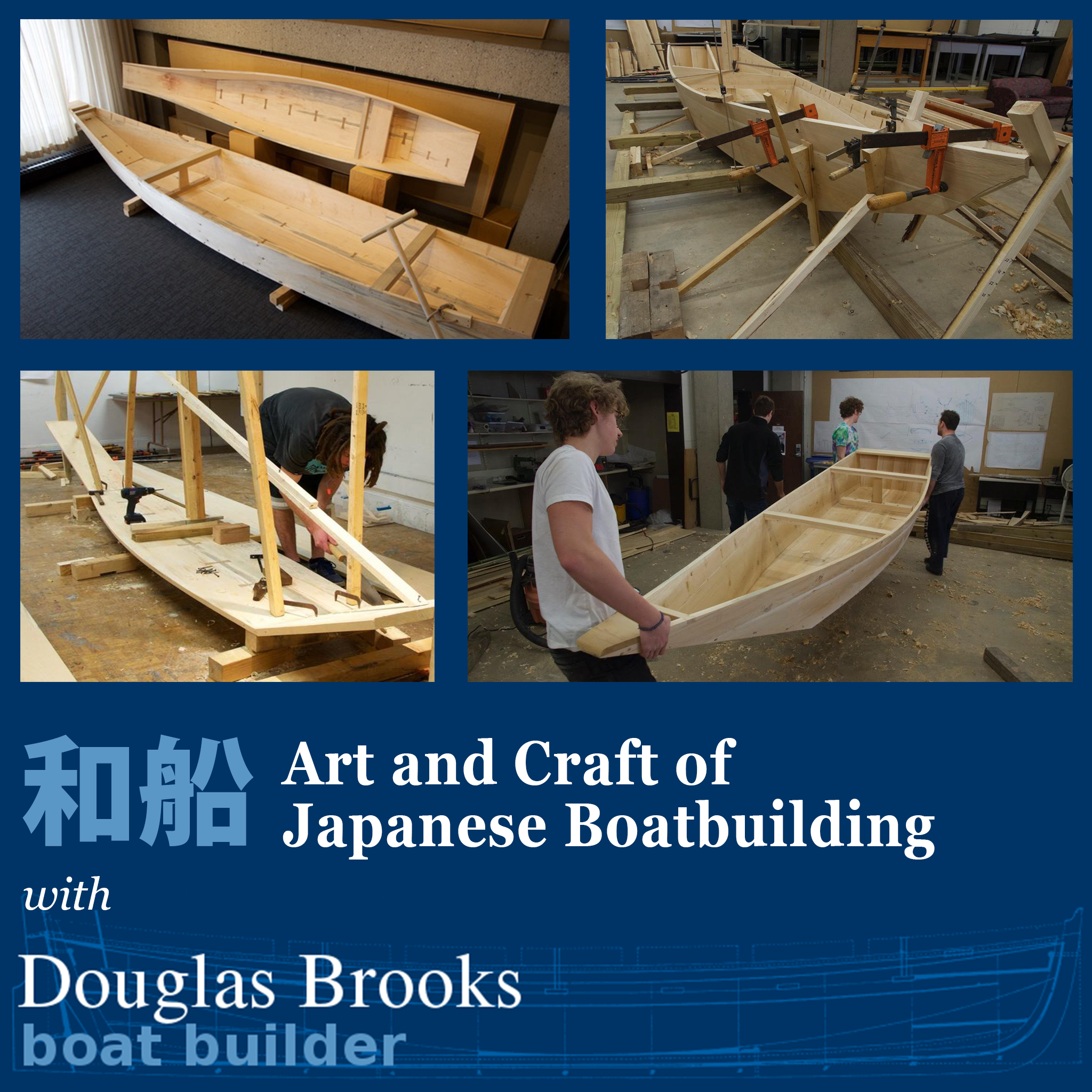 ABOUT THE WORKSHOP
January 9 - 20, 2023
As part of the Reischauer Institute's 50th anniversary celebration, this workshop will be a hands-on exploration of apprentice learning through the introduction to Japanese boatbuilding tools and methods. Over the course of two weeks, students will work with instructor Douglas Brooks to learn how to maintain and use Japanese boatbuilding hand tools and  then put these skills to practice in building a traditional Japanese wooden boat. The workshop will be held during Winter Recess and Wintersession. It will run Monday through Friday from 9 am - 2 pm beginning on January 9, 2023 and ending on January 20, 2023. The workshop is limited to ten students, who will be notified by early November of their acceptance into the project. Harvard College students can apply for Winter Recess housing following the instructions on this page.
Experience with woodworking is not required; instruction will be provided as part of the workshop. Students will learn how to use and maintain hand tools, adjust and tune planes and chisels, and practice using traditional Japanese boatbuilding tools. The workshop may involve some lifting of objects between 15-35 pounds, as well as the use of hand tools.
Applications are due by 11:59 PM ET on November 7, 2022 via CARAT (LINK HERE).
ABOUT THE INSTRUCTOR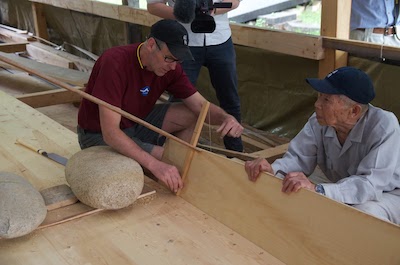 Douglas Brooks is a boatbuilder, writer, researcher, and teacher specializing in the construction of traditional wooden boats for museums and private clients. Since 1990, he has been researching traditional Japanese boatbuilding and has published five books and numerous books chapters and articles on the subject of Japanese boatbuilding. He has been recognized and honored by the Japanese Ministry of Culture. In 2014, he received the Rare Craft Fellowship Award from the American Craft Council for of his work in Japan.
In addition to leading workshops  at museums and boatbuilding schools across the US and Japan, Brooks regularly lectures and teaches across the United States and Japan. He has been a visiting faculty at Middlebury College, Bates College, the University of Illinois, and Deep Springs College.
Brooks is a 1982 graduate of Trinity College in Hartford, Connecticut with a B.A. in Philosophy and a 2002 graduate of the Middlebury College's Japanese Language School. For more about his work, visit www.douglasbrooksboatbuilding.com.